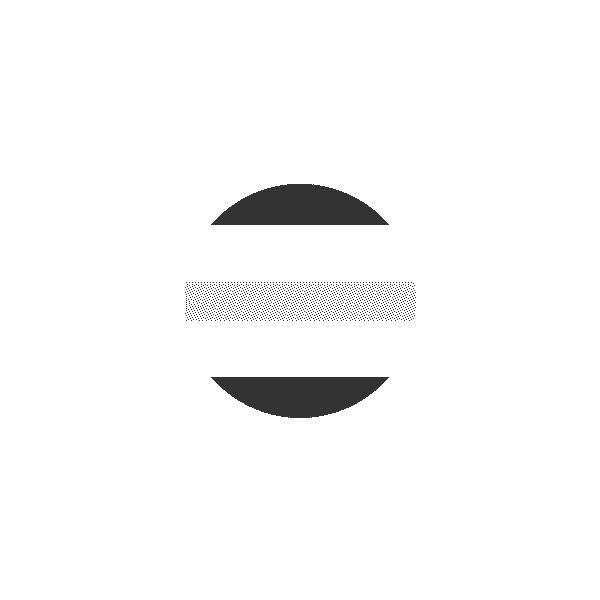 SAKAMOTO EN SEICHA


THE NUTRIENT EXPERT
| | |
| --- | --- |
| Tea Farm: | Sakamoto |
| Terroir: | Shibushi, Kagoshima, Japan |
| Elevation: | 190m above sea level |
| Organic Cert.: | EU certified organic & JAS organic, organic cultivation since 1985 |
| Focus: | Gyokuro |
An exceptional tea garden in the highlands of Shibushi Prefecture, run by the president of the "Kagoshima Tea Production Association" Shuichiro Sakamoto (left) and his younger brother Masato Sakamoto (right). Specialising purely in the cultivation of high-quality organic gyokuro, they have been considered pioneers and purists in organic gyokuro cultivation since 1985, as they dedicate themselves to their teas with conviction, extraordinary talent and in harmony with nature.
SAKAMOTO'S PHILOSOPHY: NATURAL APPROACH THROUGH CONVICTION
Due to serious illnesses within the family, which they attribute to conventional farming with chemical pesticides, the Sakamoto brothers changed the orientation of the family farm after generations to an organic approach. This is to add nutrients to the soil instead of just taking them away, so that healthier and stronger tea plants can be cultivated. Such a vigorous tea plant does not need pesticides, as it offers less space for pests to attack in the first place and also recovers more quickly.
Shuichiro Sakamoto is convinced that only food rich in nutrients makes one truly healthy, which is why the Sakamoto Tea Garden produces its own organic Bokashi fertiliser. In addition, the tea plants are only harvested once or twice a year, so they can absorb greater amounts of nutrients thanks to a longer regeneration period.
This is also reflected in the taste of the perfected tea, as some of their best Gyokuro have even been awarded first place in the Japanese Ministry of Agriculture, Forestry and Fisheries (MAFF) National Tea Contest, arguably one of the most prestigious awards in the Japanese green tea world.
THE SHIBUSHI TERROIR: A PRIME LOCATION IN THE SAKURAJIMA VOLCANIC AREA OF KAGOSHIMA
Kagoshima is the most south-westerly prefecture on the island of Kyushu, which is characterised by a particularly warm and humid subtropical climate. Especially at higher altitudes, the great difference in temperature between day and night creates a stimulating climate which, in combination with the high humidity of the high fog, is particularly beneficial for cultivars with a strong character.
The Shibushi cultivation area is located in the extreme southeast of Kagoshima Prefecture and offers special geological conditions that are ideal for tea cultivation. Like the entire island of Kyushu, the Ōsumi Peninsula south of Shibushi was uplifted from the primordial sea by volcanic activity, bringing with it extremely mineral-rich soils from marine sediments. In addition, there is the proximity of one of Japan's most active volcanoes, Sakurajima. For thousands of years, this volcano has provided further highly mineralised soil layers of volcanic ash throughout the Kagoshima region. In addition, small eruptions of Sakurajima occur regularly, raining ash full of minerals from the sky, enriching the soil naturally.
THE SPECIAL ORGANIC GYOKURO
In order to offer a perfect balance of rich nutrients and the best taste, Sakamoto Tea Farm focuses on organic gyokuro. Gyokuro is popular for its present umami, which is formed from a high accumulation of the amino acid L-theanine. To obtain this, the tea is shaded for around 20 days before harvest, as the L-theanine is otherwise converted into catechins during photosynthesis, which then produces an astringent mouthfeel. Since the sudden removal of the sun and also the high temperature fluctuations of the region put the tea plant in a state of stress, gyokuro from organic cultivation is a special art.
To avoid completely blocking the plant's growth, Sakamoto Tea Farm works with different thicknesses of shading material to slowly but steadily filter out up to 98% of the sun. Thanks to this slow process, the plant is motivated to grow larger and tender leaves with significantly more chlorophyll.
Thanks to the nutrient-rich soil, Sakamoto gyokuro has a much denser cell structure than conventional gyokuro. 
This can not only be seen under the microscope, but can already be seen when you place cut branches of Sakamoto's organic gyokuro next to those of conventional Gyokuro in a vase. In this direct comparison, Sakamoto's tea plants retain their leaves for up to two weeks or longer, whereas the plants from conventional cultivation lose their leaves after just one week. As an additional stress test, Sakamoto pours boiling water over his gyokuro and lets it steep for a whole hour. Despite this strong brewing, his teas show little to no bitterness (note: this test may yield different results with German hard water).
NUTRIENT ENRICHMENT THROUGH BOKASHI 
Out of a deep conviction to make people healthier, the Sakamoto brothers set themselves the goal of adding more nutrients to their tea. However, to turn this ambition into reality, they first had to enrich the soil with natural nutrients without disturbing the ecological balance. Thanks to the geological conditions in Shibushi, the soil is particularly loose and therefore offers exceptionally good water permeability, which provides the best conditions for soil cultivation.
The special feature of the Sakamoto Tea Farm is therefore its Bokashi fertiliser. Bokashi is a successful alternative to classic compost, as it ferments organic material quickly. The Sakamoto Bokashi uses body-compatible by-products from the local industry of Shibushi and mixes ground-up elements of the region's sedimentary rock into the fertiliser. The sedimentary rock is a veritable reservoir of nutrients that cannot usually be used by tea plants because their roots cannot penetrate the rock. The Bokashi fertiliser also provides a large amount of microorganisms compared to synthetic fertilisers, which make the nutrients of the rock more usable for the tea plant.
Sakamoto Farm's tea thus contains a more comprehensive nutrient profile, leaving a soil full of life, ideal for all kinds of microorganisms and other beneficial animals such as earthworms that dig up the soil and help utilise nutrients.
SAKAMOTO EN SEICHA
GYOKURO